Practical Practice Workshop – The fundamental aspects of therapy practice
24 – 25 February 2018 – Watford

Presenter: Kieran Fitzpatrick

"Discussing and workshopping the fundamental aspects of therapy practice, to become the best therapist that we can be at using the techniques that we have trained in.
A chance to practice in a safe environment, where you can build confidence
This is a PRACTICAL (as distinct from theoretical) workshop. Which means it will focus more on the practice of therapy than the theories behind it. The format will be discussion and practical practice, rather than lecture or presentation. There will be plenty of time to continue discussions during the breaks too. We will allow more time for that than is possible when it is a formal lecture seminar.
Therapy is a "Craft", or "Art" if you like. All good artists, no matter how creative they are, have strong fundamental basic skills which apply across the board. These skills make them good no matter in what medium they choose to create.
The issues and skills practiced, for the most part, would be pan-therapy, as in not so much about "what" you are doing, but "how". These skills of communication, assessing and managing clients, their therapy and sessions are the roots of success no matter what form(s) of therapy you favour.
Many trainings miss exactly this kind of practice workshop, to pull all of that learning together into something that you can put into practice, confident of success. The best way to do that is to use real life examples that we can work through and use for practice.
Delegates can submit real questions, concerns and example cases in advance, which will be our framework for discussion and practice. (Specific concerns or real live cases can even be sent directly to Kieran Fitzpatrick for inclusion confidentially, if people prefer)." Kieran Fitzpatrick
Topics to be covered
A brief recap of Memory Reconsolidation – what it is, how it works, and how it guides us in our sessions .

What we already know and how well equipped we already are to produce success.

Hypnosis/Altered States/Relaxation

Practical aspects – hints, tips and much more

14 hours verifiable CPD
Practical Workshop – The fundamental aspects of therapy practice
Hilton Hotel, Elton Way, Watford, WD25 8HA Tel.

01923-235-881



£135 for IAEBP members £170 for non-members payable by PayPal to paypal@iaebp.com (use the button below) or by bank transfer. You also need to book with the hotel – please use this link – if you wish to stay on site.

Friday/Saturday night B&B Special low rate – £70 for single occupancy, £80 for twin occupancy
Lunches and refreshments (both days) ARE included in your £135/£170 fee.

Saturday 24th February – Sunday 25th February 2018
10.00 till 5.30 Saturday, 9.30 till 5.00 Sunday

Presenter: Kieran Fitzpatrick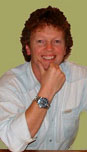 Kieran Fitzpatrick is a fully qualified, full time Hypnotherapist and Hypno-Psychoanalyst, holding a Certificate, Diploma and Advanced Practical Diploma fromThe Institute of Clinical Hypnotherapy and Psychotherapy (Ireland).

Kieran is also an NLP Practitioner, Licensed by The Society of NLP, (USA). And he has been trained in the use of EMDR in the treatment of victims of trauma.

Kieran is a member of The IAEBP and holds an Advanced Diploma in Pure Hypno-Analysis from the IAPH. He is involved in ongoing professional development through courses and professional supervision. He has had specialised training in dealing with the victims of childhood sexual abuse.

Kieran is a regularly featured contributor on Dublin's 98FM and on national radio, Newstalk 106, as well as making contributions to Today FM. He is currently a consultant to television production companies in Spain.