Trauma and Abuse Module

10-11 June 2017 – Watford

Presenter: Beaula Page
This will be presented for the first time in June as a complete module with workshop content and all the study notes.  Beaula says "it is really important that we understand what happens in the brain and body during, and after, trauma and abuse so that we can understand our clients' symptoms better and educate them about it so that they can start shifting their perspective from that of being inherently defective, wrong, or bad somehow, and start to realise that they can resolve their problems."
Once again we are bringing you a really worthwhile training and CPD event full of material that was never in our original courses.  This module will be part of the new basic Diploma and also qualify for your IAEBP Advanced Diploma.
This important material adds to our understanding of how to help our clients in the light of what we now know about memory reconsolidation and healing.  It is extremely useful to be able to explain to clients what is happening within them and why – the knowledge empowers them AND enhances the therapeutic relationship.  And as we know, the strength of the therapeutic relationship is the number one driver of success.
Trauma and Abuse
Watford 10-11 June 2017
Topics to be covered
The Triune brain and the nervous system
Fight/flight/freeze
The window of tolerance
Triggering
Different types of abuse
Different types of trauma
PTSD and cPTSD
Different types of memory
Normal vs traumatic memory
Forgetting trauma – dissociative amnesia
The latest findings on abreactions
Typical symptoms in adult survivors
Symptoms in children
Three phase treatment of trauma
Grounding skills
14 hours verifiable CPD
Trauma and Abuse

Hilton Hotel, Elton Way, Watford, WD25 8HA Tel. 0

1923-235-881



Basic package £220 for IAEBP members (£270 for non-members) includes lunch on both days (so reduced by £35 if you are staying at the hotel on the Saturday night – see below)

Register at admin@iaebp.com or by paying the deposit

Deposit of £30 payable by PayPal to paypal@iaebp.com (use the button below) or by bank transfer (just ask)
Saturday night dinner, bed and breakfast: £140 payable to the hotel on the day if pre-booked with a code that will be sent to you when you pay your deposit

Friday or Sunday night B&B – £105 for single occupancy but check for discounts online
Saturday 10th June 10.00 till 5.30 – Sunday 11th June 2017 9.30 till 5.00

Presenter: Beaula Page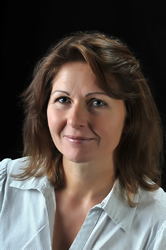 Beaula Page is a fully qualified and certified practitioner of Parks Inner Child Therapy, and is an Accredited Member of the National Council of Psychotherapists as well as being experienced in hypnoanalysis and cognitive psychotherapy. She specialises in helping people who have problems arising from adverse childhood experiences, or who have experienced significant loss or trauma either during their childhood or adult life. She has studied and attended courses and conferences on Trauma and Dissociation, and has taken EMDR Level 1 accredited training to help her clients in this regard. She was awarded a Fellowship by the IAEBP in 2015 in recognition of the huge contribution she made to the training and mentoring of students of hypnotherapy.