Relaxation Accelerated Psychotherapy
28 – 29 November 2015 – Coventry

Presenter: Kieran Fitzpatrick
Our April Conference proved a watershed as we finally brought together the scientific evidence for re-writing Implicit Learnings, known as Memory Reconsolidation (MR), and the results we often attain using Hypno-Analysis. The problem was that we were never really able to explain our successes and some people found the result unpredictable.
Realising that those successes were often due to spontaneous MR, we can now bring theory and practice together and knowingly and reliably learn how to produce the profound change that comes with MR using HA.
This Continuing Professional Development event is open to Psychotherapists and Hypnotherapists with an interest in this subject.
Relaxation Accelerated Psychotherapy
Coventry 28 – 29 November 2015
A two day workshop to learn how to get and reproduce consistent success through Hypno-Analysis. If you have been having unpredictable, inconsistent results, this will take the mystery out of why it worked and when it didn't.
New research evidence now explains how Hypno-Analysis works when it does and what is missing if it doesn't. Knowing this helps us to reproduce consistent success.
I will also cover the essential parts of being a therapist which are more "art" than science, but which are the key to getting formerly difficult clients successfully through analysis.
"My personal view, at the moment, is that most of our members are very experienced therapists and counsellors with a lot of experience with "HA" and already probably 80-90% of what they need to achieve excellent MR results using something that they are familiar with. Attending a training on this, filling in the gaps, giving ideas, tips, techniques and guidance on how it can be done, they may save themselves unnecessary expense and the discomfort of training from scratch in another new form of therapy. I wouldn't like people to still be disillusioned and confused about "HA" or to feel that they need to learn something completely different from scratch. "HA" is so similar to CT both in process, results and even timescales, that all people need is an "update" which we can now provide." Kieran Fitzpatrick
Topics to be covered
The New Science: Memory Reconsolidation – what it is and how it works.
A comparison between MR/Coherence Therapy and Hypno-Analysis revealing the similarities.
What we already know and how well equipped we already are to produce success.
Hypnosis/Hypno/Altered States/Relaxation
Taking Clients Through a Successful Analysis from first contact to permanent cure.
How we follow the evidence based protocol when HA is done properly.
Lots of techniques and tips for overcoming common obstacles and ultimately ensuring transformational change.
A welcome Open Debate, some un-learning and corrections to previous beliefs and research
14 hours verifiable CPD
Relaxation Accelerated Psychotherapy
Coventry Hill Hotel Rye Hill, Allesley, Coventry, CV5 9PH
£35 for IAEBP members £70 for non-members payable by PayPal to paypal@iaebp.com (use the button below) or by bank transfer. You also need to book with the hotel – please ring 02476 402 151 and quote code JMCH1115

Full hotel package including lunches, Gala Dinner and B&B £115
Friday night B&B – add £42 for single
Daytime only package (two lunches etc.) £60 (£30 per day)

Saturday 28th November – Sunday 29th November 2015
10.00 till 5.30 Saturday, 9.30 till 5.00 Sunday

The Talks Collection
Here's a small sample of the 45 'talks' in the Sunday masterclass.
"Big Slide/Tandem Talk"
"Quicksand Talk"
"Boats and Submarines Talk"
"Chat with Silent Friend Talk"
"Oxygen Mask Talk"

"Doors and Candles Talk"

"Monsters Under the Bed Talk"

"Corks Under Water Talk"

Presenter: Kieran Fitzpatrick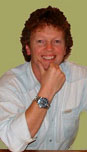 Kieran Fitzpatrick is a fully qualified, full time Hypnotherapist and Hypno-Psychoanalyst, holding a Certificate, Diploma and Advanced Practical Diploma from
The Institute of Clinical Hypnotherapy and Psychotherapy
(Ireland).
Kieran is also an NLP Practitioner, Licensed by The Society of NLP, (USA). And he has been trained in the use of EMDR in the treatment of victims of trauma.
Kieran is a member of The IAEBP and holds an Advanced Diploma in Pure Hypno-Analysis from the IAPH. He is involved in ongoing professional development through courses and professional supervision. He has had specialised training in dealing with the victims of childhood sexual abuse.
Kieran is a regularly featured contributor on Dublin's 98FM and on national radio, Newstalk 106, as well as making contributions to Today FM. He is currently a consultant to television production companies in Spain.
Comments about this seminar when last held 20/21 June 2015
What a really informative and fab weekend of Learning. I have learnt so much and am eager to put it into practise very soon. I really appreciate the time and considerable effort that you clearly invested in the preparation and delivery of a hugely successful weekend. Can't really thank you enough
The seminar was delivered in such a professional way. I felt so inspired afterwards.
N.B. Therapist
Thank you Kieran for making this weekend's course so informative, enlightening and enjoyable. I really felt I learnt a lot as you presented the material in such a way that it was very easy to absorb and understand. The metaphors really were very useful.
A.W. Therapist
I would like to second (or third) what's been said. I found it an excellent course and Kieran really did a great job of presenting the material. It was lovely to see everyone and the atmosphere of free thinking and openness was very refreshing.
P.M. Therapist
I have just returned from the weekend course in Coventry run by Kieran Fitzpatrick and all I can say is that it was the most brilliant, informative weekends that I have been on in years. I cannot recommend this course highly enough. This course will tell you everything you need to know on RAP (Relaxation Accelerated Psychotherapy, as it is now going to be called. Kieran was able to impart so much useful and knowledgeable information in such an engaging and delightful manner. He kept me engrossed every minute of the weekend and delivered all his information with humour, knowledge and surprisingly without any ego. Everyone on the course was so warm and friendly too.
P.H.S. Therapist
The seminar was brilliant. It has made me really excited and keen to continue in this transforming process. I have always had a passion for analysis and I would like to thank Kieran and Jon for all their hard work in the continued study in this field. I have to say the seminar was full of knowledge, evidence, and a good understanding of the workings in analysis. I thoroughly enjoyed seeing everyone again, I feel like it's one big family.
D.S. Therapist