Presenter: Kieran Fitzpatrick
The live practical training segment to be held in Watford, February 25th and 26th.
This is preceded by six weekly online training modules to study beforehand.
All of these are included in the price of £197 for IAEBP Members.
This Continuing Professional Development event is open to Hypnotherapists with an interest in this subject.
"Although a course primarily aimed at beginners and new students of Hypnotherapy, it is an excellent revision course and chance to refresh practical Hypnosis skills – especially for those who may not use hypnosis regularly in their day to day practice.

The information in this course can be used informally to assist in almost any form of therapy."

Kieran Fitzpatrick
"You can't learn to ride a bike by reading it from a book"
The live training in February is focused on putting the theory learned online into practice, by trying, observing and experiencing hypnosis and associated phenomena.
The focus of this course is on Hypnosis and Hypnotherapy rather than Hypnoanalysis.
The topics covered in the online training are:
Module One: Hypnosis – Defined, its use in therapy, misconceptions and FAQs
Module Two: Some Psychology Concepts (Psychosis, Neurosis and The Mind/Body Connection)
Module Three: The Subconscious Mind (and comparisons with the conscious mind)
Module Four: Clinical Hypnotherapy (Suggestion, Analysis and where it fits in)
Module Five: Hypnotic Induction (Mostly the theory of hypnotic induction)
Module Six: The Power of Suggestion
These topics will be revisited and discussed at the live training in the context of practicing and experiencing the material covered online. Particularly hypnotic induction.
The Hypnotherapy Practical Training weekend follows the on-line content.
Venue: Leonardo Hotel (which was) Jurys Inn London Watford 31 – 35 Clarendon Road, Watford, WD17 1JA.
Inclusive fee – six on-line sessions plus the practical training – £197 for IAEBP members £255 for non-members payable by bank transfer. Price includes the weekend of live training with lunch on both days.
If you need overnight accommodation
you also need to book yourself into the hotel (or another one like the Holiday Inn in the same road)


Saturday 25th February – Sunday 26th February 2023
10.00 till 5.30 Saturday, 10.00 till 5.00 Sunday

Trainer: Kieran Fitzpatrick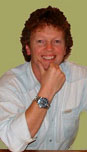 Kieran Fitzpatrick is a fully qualified, full time Hypnotherapist and Hypno-Psychoanalyst, holding a Certificate, Diploma and Advanced Practical Diploma from
The Institute of Clinical Hypnotherapy and Psychotherapy
(Ireland).
Kieran is also an NLP Practitioner, Licensed by The Society of NLP, (USA). And he has been trained in the use of EMDR in the treatment of victims of trauma.
Kieran is a Fellow of The IAEBP and holds an Advanced Diploma in Pure Hypno-Analysis from the IAPH. He is involved in ongoing professional development through courses and professional supervision. He has had specialised training in dealing with the victims of childhood sexual abuse.
Kieran is a regularly featured contributor on Dublin's 98FM and on national radio, Newstalk 106, as well as making contributions to Today FM. He is currently a consultant to television production companies in Spain.
Comments about from past trainings with Kieran
What a really informative and fab weekend of Learning. I have learnt so much and am eager to put it into practise very soon. I really appreciate the time and considerable effort that you clearly invested in the preparation and delivery of a hugely successful weekend. Can't really thank you enough
The seminar was delivered in such a professional way. I felt so inspired afterwards.
N.B. Therapist
Thank you Kieran for making this weekend's course so informative, enlightening and enjoyable. I really felt I learnt a lot as you presented the material in such a way that it was very easy to absorb and understand.
A.W. Therapist
I would like to second (or third) what's been said. I found it an excellent course and Kieran really did a great job of presenting the material. It was lovely to see everyone and the atmosphere of free thinking and openness was very refreshing.
P.M. Therapist
I have just returned from the weekend course in Coventry run by Kieran Fitzpatrick and all I can say is that it was the most brilliant, informative weekends that I have been on in years. I cannot recommend this course highly enough. Kieran was able to impart so much useful and knowledgeable information in such an engaging and delightful manner. He kept me engrossed every minute of the weekend and delivered all his information with humour, knowledge and surprisingly without any ego. Everyone on the course was so warm and friendly too.
P.H.S. Therapist