Kieran on Therapy
The first presentation is more around generic good therapy practices, which apply to any therapy and might be a good foundation/background reference as people think about practicing anything covered over the weekend be it HA, LI, PICT, Beliefs work, or traditional Suggestion Therapy. The aim is to make people aware of Transference, Counter Transference, Will to Power, and the basics of the therapeutic relationship.
The second one will revisit the references, differences and similarities between Coherence Therapy and Hypnoanalysis and how they achieve Memory Reconsolidation.  This might start the discussion referred to in the July 2016 newsletter about integrating techniques from CT into HA…
Presenter: Kieran Fitzpatrick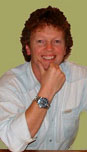 Kieran Fitzpatrick is a fully qualified, full time Hypnotherapist and Hypno-Psychoanalyst, holding a Certificate, Diploma and Advanced Practical Diploma from The Institute of Clinical Hypnotherapy and Psychotherapy (Ireland).
Kieran is also an NLP Practitioner, Licensed by The Society of NLP, (USA). And he has been trained in the use of EMDR in the treatment of victims of trauma.
Kieran is a member of The IAEBP and holds an Advanced Diploma in Pure Hypno-Analysis from the IAPH. He is involved in ongoing professional development through courses and professional supervision. He has had specialised training in dealing with the victims of childhood sexual abuse.
Kieran is a regularly featured contributor on Dublin's 98FM and on national radio, Newstalk 106, as well as making contributions to Today FM. He is currently a consultant to television production companies in Spain.