An Introduction to Memory Reconsolidation and Coherence Therapy
5 March 2016 – Watford

Presenter: Paul Sibson
Excitement is growing in the Coherence Therapy world now that the leader in the field, Bruce Ecker, is confirmed to deliver the next CT Intermediate training in London in May 2016.  (The original days, May 14/15, sold out very quickly by the way so the same workshop will also be held on the 12th/13th. There's already a waiting list so rapid action is called for even though the maximum for each event has been raised to 48.  Use this link to see the 12th and 13th May 2016 flyer and to get a booking form go to www.coherencetherapy.org/workshops.htm ).
To qualify for this event you are required by the Coherence Psychology Institute to have done this, or a previous, CT introductory day. This is the second running of this particular day. When it was run in Coventry in April 2015, it was sensationally well received.
Now that the scientific evidence for re-writing Implicit Learnings, known as Memory Reconsolidation (MR) has come to our awareness, it is fascinating to realise just how often implicit learning is affecting our clients' behaviour and responses to situations. It is then that the Coherence Therapy model gives us a clear way of attaining profound change for those clients.
This Continuing Professional Development event is open to Psychotherapists and Hypnotherapists with an interest in this subject.
Memory Reconsolidation and Coherence Therapy
Watford 5th March 2016
Topics to be covered
• The New Science: Memory Reconsolidation – what it is, how it works, and how it occurs in many different therapy styles.
• An introduction to Coherence Therapy including how it matches the stages of Memory Reconsolidation.
• A case study explained.
• Scripted Role play sessions to demonstrate the dynamics of the process.
• Discussion and further training opportunities
7 hours verifiable CPD
Memory Reconsolidation and Coherence Therapy
Hilton Hotel, Elton Way, Watford, WD25 8HA Tel. 0

1923-235-881



£65 for IAEBP members £135 for non-members payable by PayPal to paypal@iaebp.com (use the button below) or by bank transfer (just ask)
Cost includes lunch and refreshments
Register at admin@iaebp.com

Friday or Saturday night B&B – £119 for single occupancy but check for discounts online
Saturday 5th March 2016
10.00 till 5.30
Presenter: Paul Sibson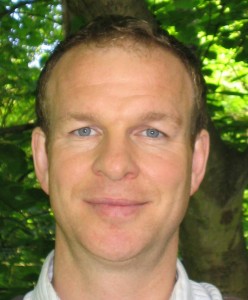 Paul Sibson
is a psychotherapist (UKCP Acc. Reg.), counsellor (BACP Acc. Reg.), and Associate Instructor for the Coherence Psychology Institute working within a humanistic and integrative framework. He practices one-to-one psychotherapy in Newcastle – and via teleconferencing – and also offers supervision and professional workshops under the heading of EmbodiMind; workshops that emerge from a powerful synthesis of the Western psychotherapeutic tradition, Eastern body-based practices and philosophy, and cutting edge discoveries in neuroscience.