Attachment Issues – an overview and discussion.
1 September 2018 – Chesham

Presenter: Beaula Page
This seminar and workshop gives both a broad overview and colours in some detail on this important subject.

Upon booking your place, you will receive the full module text to study in advance and keep.  The module has been revised and updated and now has sections on Borderline Personality Disorder, Narcissism and parenting styles. The day will be spent delving into some of these aspects and illuminating parts of Attachment Issues and their place in our consulting rooms.

This Continuing Professional Development event is open to Psychotherapists and Hypnotherapists with an interest in this subject.
Attachment Issues
Chesham 1st September 2018

Topics to be covered
• Attachment styles overview.
• Specific attachment styles and their effect on behaviour and relationships.
• A description of how each style presents in a client.
• Some case vignettes explained.
• Discussion
7 hours verifiable CPD
Attachment Issues
De Vere Latimer Estate, 

Church Lane, Chesham

HP5 1UG

Tel.

01494 844 640

Book your place with an initial payment of

£53

for IAEBP members (£95 for non-members; £25 for members repeating 6/3/16 Attachment seminar) payable by PayPal to paypal@iaebp.com (use the button below) or by bank transfer (just ask) which will get you the full module text by post in advance.

Second payment of

£53

to complete the booking later.
Cost includes lunch and refreshments.
Register at admin@iaebp.com with your postal address.

Saturday night B&B – £78 for single occupancy but check for discounts online by joining their Applause scheme.

Saturday 1st September 2018

10.00 till 5.30



Presenter: Beaula Page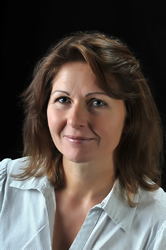 Beaula Page is a fully qualified and certified practitioner of Lifespan Integration as well as Parks Inner Child Therapy, and is an Accredited Member of the National Council of Psychotherapists as well as being experienced in hypnoanalysis and cognitive psychotherapy. She specialises in helping people who have problems arising from adverse childhood experiences, or who have experienced significant loss or trauma either during their childhood or adult life. She has studied and attended courses and conferences on Trauma and Dissociation, and has taken EMDR Level 1 accredited training to help her clients in this regard. She was awarded a Fellowship by the IAEBP in 2015 in recognition of the huge contribution she made to the training and mentoring of students of hypnotherapy.